We started by selling shares of stock to the public. This included parents of students, grandparents, our global virtual team mates and primarily the actual employees of the company. After raising enough money to make our purchase, we designed a logo and chose the colors of the cases we wanted to sell. We ordered the cases and received them about one week later. While we waited for them to ship, we hung posters and flyers around the school to get the word out. After they arrived, we began selling them at lunch to the school, and will soon send home a letter in the school newsletter informing parents of our new product. Each week, during our long class period (Wednesday), we have a "board-meeting" where each department shares what happened in the last week in the business. Jenna, the VP, and I lead each meeting along with our Junior Achievement staff representative Andy, and our teacher Rudy. Each meeting we state our goals for the next week and our accomplishments of the last.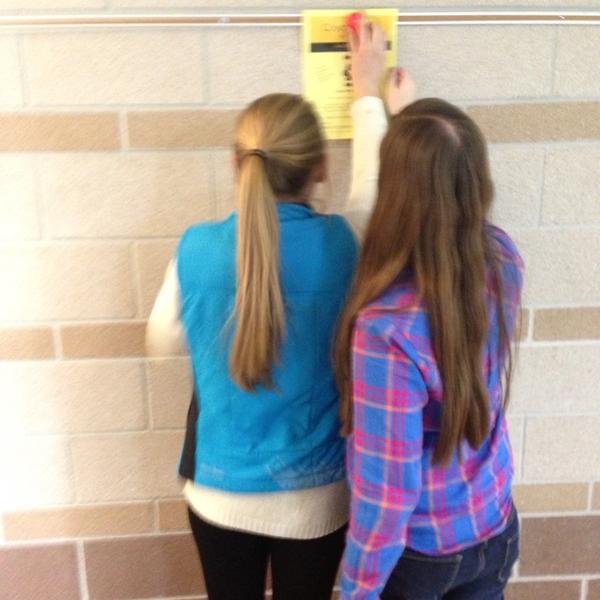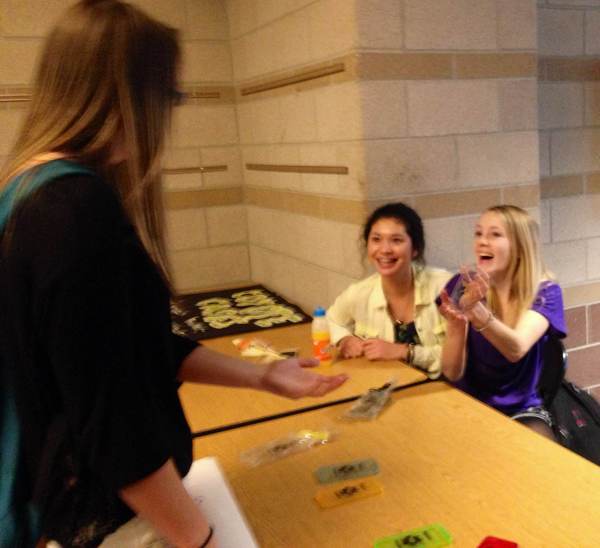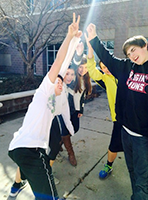 This is our marketing flyer: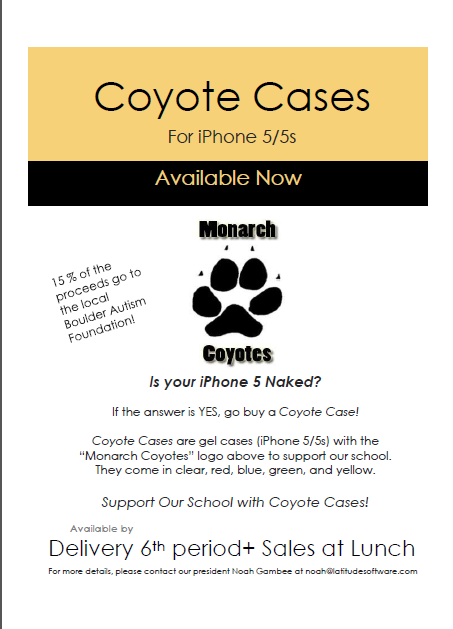 Here's a copy of information published in our school newsletter:
Dear Parents of Monarch High School students,
Coming to you from the Principles of Business Class at Monarch High School, we are proud to present Coyote Cases! A business founded by stockholders and people like you, Coyote Cases was an idea thought up by Monarch students and with the help of Junior Achievement representative, Andy.
These are great reliable and unbreakable cases for your iPhone 5 or 5s. They are custom made and designed by Coyote Cases Company started by Monarch students. These are priced at just $13.00 each and make a great present or Mother's Day gift! We will be selling them at lunches on Wednesday and would love your support.
In addition to enhancing school spirit and providing a protective case for your phone, Coyote Cases has partnered with the Autism Society of Boulder Valley and we have agreed to donate 15 percent of each case to the society! This is a great way to give back to your community and have a stylish phone case! We would love your support in this Limited Time Business and it's a great way to give back and show off your Monarch spirit!
Thank you for your support.
Sincerely,
Ally Roberts
Public Relations at Coyote Cases (Click here to view Newsletter)
E-Mail: coyotecases@gmail.com