Our company, Coyote Cases, spent a lot of time seeking help and support from our community. Beginning with the idea for the company being based upon the school, the social aspect of Coyote Cases was always great. As the company grew, so did that social aspect, as it became large enough they started a sub-department called Social Responsibility. The idea of this group was to give back to the community that had given so much. They began with recognizing the local community for their help. However,  recognition alone wasn't enough. They wanted to be able to give back. They decided to donate part of the proceeds from each phone case to the Autism Society of Boulder County. This is a charity that helps with the educational development of local children with autism and helps parents with autistic children cope with the condition. Specifically, they are contributing to the development of the special education programs the ASBC is working on. They thought this would be a charity that was easily identifiable with our target market and ourselves because it contributes to local children around our age range. The contact at the society was incredibly gracious that we wanted to work with them, and it feels good to be able to contribute to such a great charity.
Here is the website of the organization we are supporting: http://www.autismboulder.org/
Winners Education, Greece


We decided to help our partners from USA with their company, Coyote Cases, and at the same time get a taste of what being part of a global economy is like. So, we invested in Coyote Cases stock and hope we'll make a difference for the Autism Society as well.
A very interesting part of the project was working out the exchange rate and sending our partners the right amount of money to make the stock purchase! It was great when the stock arrived, as this was our first investment ever!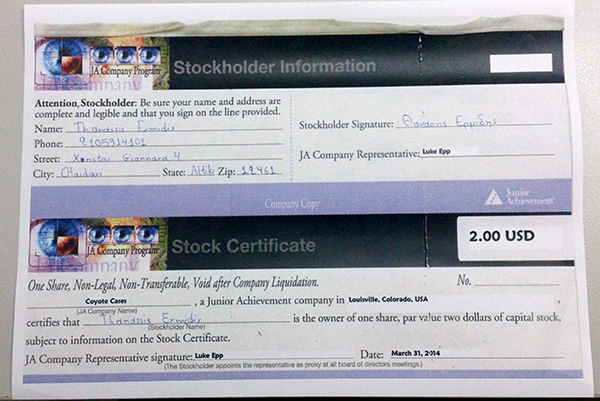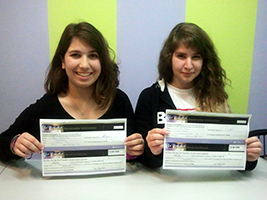 Winners Education has strong bonds with the local community and we are especially commited to supporting children in every way we can. We called the action we organised this year "Sweet Dobnation! It was a charity bazaar orginised to help "Together for Children" a Greek charity that helps Institutions and groups aimed at heping children in need.
Parents made delicious sweets, which were then sold at the bazaar and the 360 euro collected were given to "Together for Children" representative who was with us at the event.
No one is too poor to give and sharing makes us all richer! http://winners.edu.gr/en/social-responsibility/


Warrandyte, Australia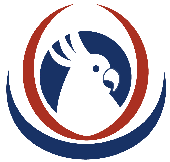 Although this part of the project wasn't planned it was really important for our learning as it enabled us to experience first hand how global commerce works and how easily a company can reach out to the world in our globalised community.
To support our partners from the USA and their social responsibility cause we decided to buy their products. We ordered phone cases and were thrilled to receive them a few weeks later!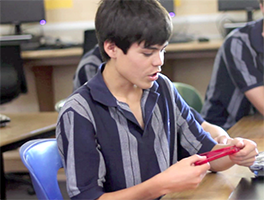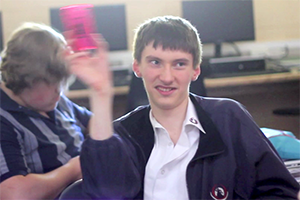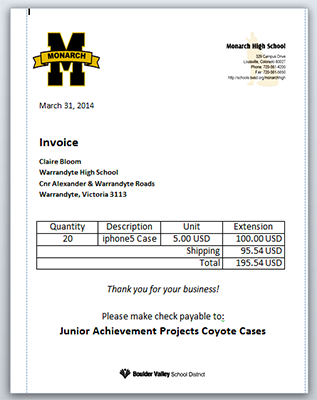 "What a wonderful means of global learning the GVC project has provided our students with!"